Sabie – Heart of the Panorama Route
Sabie is a friendly tourist destination, loved by local and international visitors for its mountains, waterfalls, adventure activities, restaurants, abundant amenities and central location to the major attractions of the Panorama Route, Lowveld and southern Kruger Park. Malaria-free Sabie is the perfect base for exploring the area.

The Panorama Route
One of the country's most scenic self-drives, the Panorama Route, explores the Mpumalanga highlands, or the north-eastern section of the Great Escarpment of the Drakensberg. In these rugged mountains the plateau comes to an abrupt and dramatic halt, falling steeply away into the Lowveld accompanied by incredible views out over the grasslands of Africa.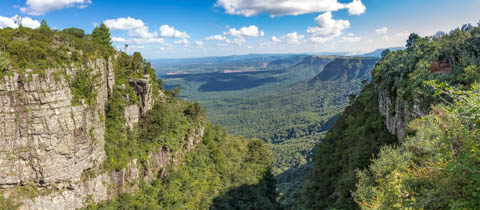 Natural Wonders
The most popular stretch of the route is the R532 that winds its way from the town of Sabie via a selection of graceful waterfalls - Lone Creek, Bridal Veil, Mac Mac - to God's Window, Bourke's Luck Potholes and the three Rondawels in the Blyde River Canyon,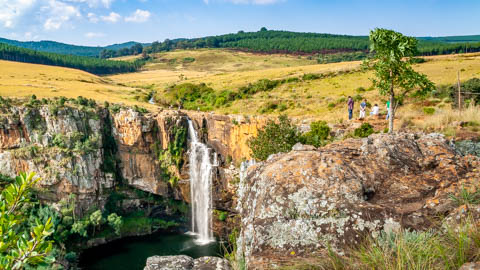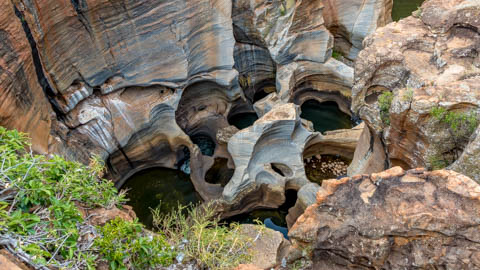 Kruger National Park
Where nearly 2 million hectares of unrivaled diversity of life forms fuse with historical and archaeological sights - this is real Africa.The world-renowned Kruger National Park offers a wildlife experience that ranks with the best in Africa. Porcupine Ridge Guest House is only 54kms away from the Kruger National Park's Phabeni Gate and 84kms from the Paul Kruger Gate.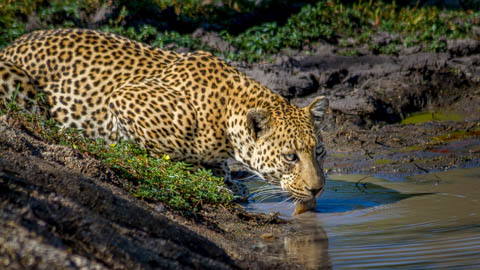 The Panorama Route Interactive Map
To explore the interactive Google Map below, click any of the red numbered icons on the map or the info icon to the left on the map's menu bar: